Thank you to AHPScot for inviting me to write a blog on my time as a Student Dietitian at Glasgow Caledonian University (GCU) and being bestowed with the British Dietetic Association (BDA) Student Champion Award 2020, deferred to this year.
I returned to GCU as a mature student in 2018 after completing an HNC in Applied Science at West College Scotland in Greenock, switching from a managerial role in community pharmacy to become an undergraduate student for the second time, albeit with a few years gap – 22 to be exact!
As an older member on the Human Nutrition and Dietetics programme, I was delighted to join other mature students coming to dietetics from various backgrounds, including marketing, biomedical science, psychology, physiology, and nursing, reinforcing the ability to follow a career in dietetics later in life.
The thought of returning to education after so long was daunting. However, the people I have met along the way with a real passion for nutrition have been inspiring. The opportunity to learn about the role of food in health and the varied career paths for dietitians has reinforced this decision many times.
Attending the BDA Scotland Conference in September 2019 'Building for the Future', I was interested to see a breakout session featuring two talks: one on food insecurity by Bill Gray, Organisational Lead for Community Development, NHS Health Scotland and the other on sustainable diets and the one blue dot, by Jo Lewis, External Relations & Development Officer from the BDA, emphasising the role of dietitians in promoting how food behaviours impact not only our health but the environment and climate change.
These talks resonated with me and led to two long term projects at GCU through student societies. Firstly, supporting the work of the Trussell Trust by coordinating food bank drives at social events and the development of a sustainable diets campaign, Sustainable Food ABC, using social media and an on-campus food demonstration and talks.
Gaining support from fellow students and staff was the primary reason these projects took off. When societies or sporting clubs encouraged their members to bring along food items and toiletries, they spread the message of food poverty across the student population and how organisations like the Trussell Trust are striving to eradicate the need for food banks.
The Sustainable Food ABC project has been an enjoyable campaign spanning the past 18 months, culminating in a free online cookbook launched at a BDA West of Scotland branch event in February 2021. The cookbook features student-submitted recipes and encourages steps towards sustainability including plant-based swaps, food labelling, dairy alternatives, and tips on being sustainable when shopping, cooking and on the go. As we recount in the cookbook it is not an all or nothing approach and even small changes can make a difference. Please have a look and tell the SFABC team what you think!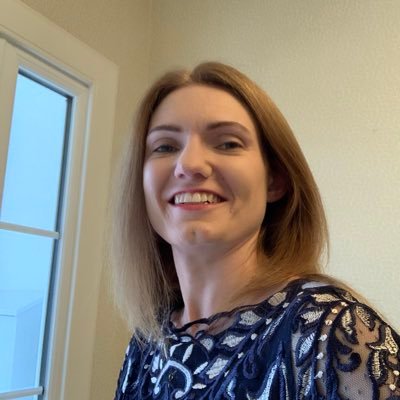 These projects brought together students with a shared interest, sparking ideas, collaboration and a team spirit that demonstrates what can be achieved by student dietitians alongside their studies. I would encourage students at all levels to get involved with extra-curricular projects where they can.
Being awarded the title of BDA Student Champion has been a real highlight of this past year. I am very grateful to Marian Cunningham, Programme Lead, for the nomination and encouraging student-led projects along with other staff members from the Occupational Therapy and Human Nutrition and Dietetics department, GCU Student Association and Community Engagement team at GCU.
Writer Info:
Elaine Penman, Student Dietitian