When I started dietetics in 1991 I wanted to make a difference and help people improve their health through diet and lifestyles. I am sure this is why many dietitians enter the profession. I thought the best way to do this was at the population level and through research. I therefore spent a short period of time at the Rowett Research Institute and although I thoroughly enjoyed my research experience and time there, I realised that it was not going to have the impact I wanted, it was not the 'real world' and I thought I had to find another way within the NHS that took the research and made it happen in practice.
My first dietetic role was in a district general hospital in Ayrshire, my improvement mind was never happy, I was always trying to make change and looked for opportunities everywhere to find funding to do small tests of change and audits. I know I drove dietetic colleagues and my manager at the time round the bend, especially as I was the new 'basic grade' dietitian, as it was in those days. I am glad to say I was successful at securing funding for local audits and these then provided the evidence needed for a national audit. This led to me applying for national funding which came my way in 1997 via the Clinical Resource and Audit Group (CRAG). The national audit in nutrition in long term care for the elderly establishments (NHS and non-NHS, 1997-1999) gave me my first taste of Scottish Government and how as a dietitian you can influence country wide approaches to nutrition. The CRAG audit led directly to HIS Food, Fluid and Nutritional Care Standards and Health Facilities Scotland Standards which, although still not completely implemented in full as yet, have gone some way to improving food, fluid and nutrition care in hospitals in Scotland.
I moved to Tayside in 2000 and took up the Nutrition MCN Programme Manager post there. While juggling a young family and working part-time leading local transformation of services, the Scottish Government became interested in the  approach we were taking to coeliac disease and gluten-free food prescriptions and before I knew it I was again thrown back into supporting the Scottish Government to help develop and roll out the Scottish Gluten-free Food Service. This opportunity then led to me becoming the Clinical Lead of the National Coeliac Disease Pathway for Modernising Patient Pathways Programme (MPPP) and also the Professional Dietetic Advisor (PDA) in the GI workstream. I found myself immersed in leading national transformation using my Healthcare Public Health approach and now mixing in MPPP principles. This work has led to the publication of two national documents,  coeliac disease and IBS pathways of care which are now being implemented across Scotland. Both of these pathways are dietetic led and I am glad to say it has been dietitians nationally and locally who are leading the change right across the whole patient pathway.  I am really grateful to have worked with, and continue to work with, many wonderful and talented GI dietitians from across Scotland. But I can say the best in this area has still to come, as we are now working across Scotland as a new GI Dietetic Network with smaller sub-groups who are delivering once for Scotland solutions and support. 
Last year I applied for one of two Professional Advisor post with the Diet and Healthy Weight Team. This was the first time I had ever applied to work for Scottish Government and I was successful along with Laurie Eyles. Our role is to lead and support Boards to implement the type 2 diabetes prevention, early detection and early intervention framework (A Healthier Future: type 2 Diabetes prevention, early detection and intervention: framework – gov.scot (www.gov.scot)) and the Programme for Government on obesity. Laurie is a very talented dietitian from Lothian who has worked in weight management and diabetes for years and also helped with the development of the national weight management standards and data set. This was the first time I had worked with another Professional Dietetic Advisor (PDA) and it has been just fantastic. Laurie and I share the same work ethic, have a passion to improve things for people and an enthusiasm for type 2 diabetes and weight management transformation. We split the week, I cover Monday – Wednesday and Laurie covers Wednesday – Friday. This means the team is always covered by a PDA and we both catch up and have joint meetings on a Wednesday. The job is about leading and advising on all things nutrition and dietetic within the team and supporting Boards to implement the framework. Leadership is key as you can imagine and we work hard to have and keep good connections and relationships across Scottish Government, Health Boards and other organisations. I take ownership to lead transformation taking the following approaches – healthcare public health, the Scottish approach to service design and quality improvement. Of all the roles at Scottish Government I have undertaken over the years, this is by far the favourite, this is partly down to the topic but also the team at Scottish Government, the leads I work with across Scotland but mainly because of Laurie and sharing this Professional Dietetic Advisor role with her.
I hope that this blog inspires, that it shows from small tests of change big things can happen and as a dietitian, as an AHP, you can change things for the better both locally and nationally. Doing these national roles alone is very scary and at times can be lonely, but when you work at taking people with you, when you build and maintain good relationships then it becomes enjoyable and together you can achieve great things.
 " Everyone is a bit scared" said the horse. "But we are less scared together". 

Charlie Macksey – The Boy, the Mole, the Fox and the Horse.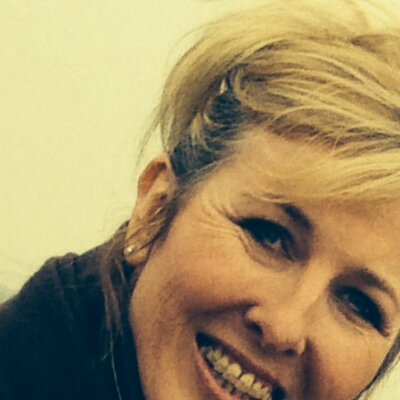 Writer Info:
Jacqueline Walker MSc RD, Professional Dietetic Advisor, Scottish Government
Follow Jacqueline on Twitter @jacqwalker1